After 27 years of servicing the Mornington Peninsula, Two Bays Myotherapy has closed its door. The owner of Two Bays Myotherapy, Ms Laurence Westcott, is putting all her effort in developing Nordic Walking Mornington Peninsula , teaching the technique of Nordic Walking.
---
---
The Practitioners at Two Bays:

Laurence Westcott
I have been practising in Mt. Eliza as a myotherapist since 1994.
Originally from France, I adopted Australia as my new home. Before migrating to Australia I worked as a midwife, which gives me a deep understanding in pre and postnatal treatment.

In 1999 I became a lymphoedema practitioner, and lymphoedema management is a daily part of my work.
In 2017, I qualified as a Nordic Walking Instructor. I run group classes and organise free monthly Nordic walking outings open to anyone who has done a course in Nordic Walking. Are you interested in actively improving your upper body strength or your posture? Ask to be on our email list for Nordic Walking courses/ walks. http://nordicwalkingmp.com.au/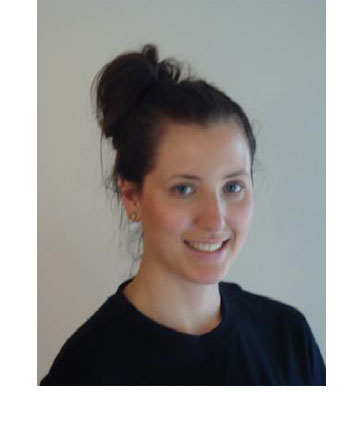 Emma Cheston
-Adv. Dip. Sports Therapy and Myotherapy
-Bachelor of Exercise and Sport Science
-Adv. Matwork Pilates
-Cert 3 and 4 in Fitness
Emma is a qualified Myotherapist and Sports Therapist, with certifications in Dry Needling and Cupping. She studied at the Australian College of Sports Therapy and has been practicing as a Myotherapist since graduating in 2011.

Since practicing as a Myotherapist, Emma saw the important role corrective exercises had to play in complimenting treatment. Emma completed a Matwork pilates course to further extend on her exercise prescription. Further to this, in 2016, Emma graduated from Deakin University with a Bachelor in Exercise and Sport Science.

Emma has grown up in Mt Eliza, and loves to spend time on the Mornington Peninsula with her family. Besides the Clinic, for the past 8 years, Emma has worked within several AFL Clubs as a sports trainer and soft-tissue therapist, working with elite athletes and alongside a range of other health professionals where she has further extended her knowledge. Emma enjoys treating a variety of conditions, including sports related injuries, and has a particular interest in lower back pain and headaches.

Is this you?
Join the team!
We will provide you with a supportive environment, integrating you in the team and at the same time leaving you your independence in decision making. Combine independence and team work, having the benefit of both.
The successful applicant needs to have full membership with MAA or other Myotherapy association, and will need an ABN.
---
What We Can Do For You:
What is Myotherapy?
Myotherapy involves the treatment of a range of conditions through treatment and management of muscular pain.
When would you come to see a Myotherapist?
To prevent an injury
To rehabilitate an injury
Tension headaches
Muscular and joint pain
Lower back pain
Headaches/migraines
Disc injury
Sports/occupational related injuries
Shoulder pain
Numbness/altered sensation of the limbs
Ankle sprain
Pregnancy
Swelling/fluid retention
Muscular imbalances – poor posture
Before/after sport events
Relaxation massage
Modalities used in Myotherapy
Soft and deep tissue massage
Trigger point therapy
Positional release therapy
Myofascial release
Thermal therapies – cryotherapy and heat therapy
Active, passive and resisted stretching
Metabolic Energy Techniques (MET's)
Joint mobilisation
Corrective exercises
Postural taping
TENS
Lymphatic drainage
Cupping and Gua Sha
Dry needling
---
For more information or to book an appointment please contact us on 03 9787 4155 or use the online booking form above.